Hosted by the IUCN and the IUCN World Commission on Protected Areas, in collaboration with the International Ranger Federation, Re:wild, Conservation Allies, Universal Ranger Support Alliance, IUCN US and WWF Tigers Alive Initiative, these awards are intended to improve rangers' capabilities, raise awareness about the critical role they play in conservation efforts, and help share rangers' unique stories and perspectives.
Winners will receive awards of $25,000, $20,000, $15,000, and four of $10,000 to support the work of their associated organization. Two additional awards of $10,000 each will be given specifically to rangers working to save tigers in protected areas.
All awardees will receive a unique uniform patch. Award funds can be used towards purchasing essential supplies or equipment, providing training, supporting the family of a deceased ranger, or other ranger welfare activities.
The International Ranger Award aims to recognize all types of rangers including Indigenous, community, and volunteer rangers as well as those employed in protected and conserved areas. Nominations are encouraged regardless of duties, gender, ethnicity, or geographic location.

2023 International Ranger Awards
The International Ranger Federation (IRF), congratulates the nine inspirational winning rangers and ranger teams from across six different continents of the 2023 IUCN World Commission on Protected Areas (WCPA) International Ranger Awards.
"In its third year, these Awards continue to showcase the incredible work of dedicated and diverse rangers, from around the world," said Chris Galliers (IRF President). "We thank the sponsors and partners of the International Ranger Awards for providing deserved recognition of their efforts in conserving our natural and cultural heritage, which are a real source of motivation for the rangers."
From tiger conservation to protection of marine habitats and birdlife, each of the winners of the 3rd Annual WCPA IUCN International Ranger Award have shown huge personal dedication and sacrifice to conservation.
Nine rangers and ranger teams have received the 2023 IUCN World Commission on Protected Areas (WCPA) International Ranger Awards. The awards recognise the outstanding work of protected areas rangers around the world, celebrating the dedication and bravery of people who protect and conserve natural heritage.
Five individual rangers and four ranger teams received awards, in a virtual award ceremony bringing together ranger champions and supporters from around the world. The winners work across Bhutan, Brazil, Colombia, Ethiopia, Malaysia, Mexico, Philippines, South Africa and Ukraine. Each winner or winning team receives US$10,000 to support the protected and conserved areas where they work, and a custom uniform patch to signify their achievement.
"The winners of the 2023 IUCN WCPA International Ranger Awards have been recognised for their extraordinary achievements; the judges were astonished and moved by their stories. The winners are also ambassadors for the 286,000 dedicated women and men in the global family of rangers, whose service on our behalves should not be taken for granted," said Mr Michael Appleton, Vice Chair of the IUCN WCPA Capacity Development Thematic Group and Director of Protected Area Management at Re:wild.
These prizes express recognition by the International Rangers Awards partners: the International Ranger Federation, Universal Ranger Support Alliance, Conservation Allies, Re:wild and the Global Tiger Initiative.
The winners of the 2023 IUCN-WCPA International Ranger Awards are:
Anton Mzimba, Timbavati Private Nature Reserve, South Africa
Cristian Andrés Vásquez Bermúdez, Reserva Proaves El Dorado, Colombia
Fetiya Ousman, Babile Elephant Sanctuary, Ethiopia
Ismael Gálvez Gálvez, El Triunfo Biosphere Reserve, Mexico
Maria Bernadete Silva Barbosa, Brazil
Biological Corridor 3 Ranger Team (10 members), Bhutan
Royal Belum State Park 'Menraq' Team (5 members), Malaysia
Desniansko-Starohutskyi National Nature Park Ranger Team (9 members), Ukraine
Tubbataha Reefs Natural Park Ranger Team (4 members), Philippines
For further information, please refer to the IUCN Press Release
https://iucn.org/press-release/202307/extraordinary-action-protected-areas-recognised-international-ranger-awards?fbclid=IwAR3rYRuPT9q1qV5cEY7vGgkMfjDxerddq0vDmqrYK1h08q59Z4PRAFtVo7c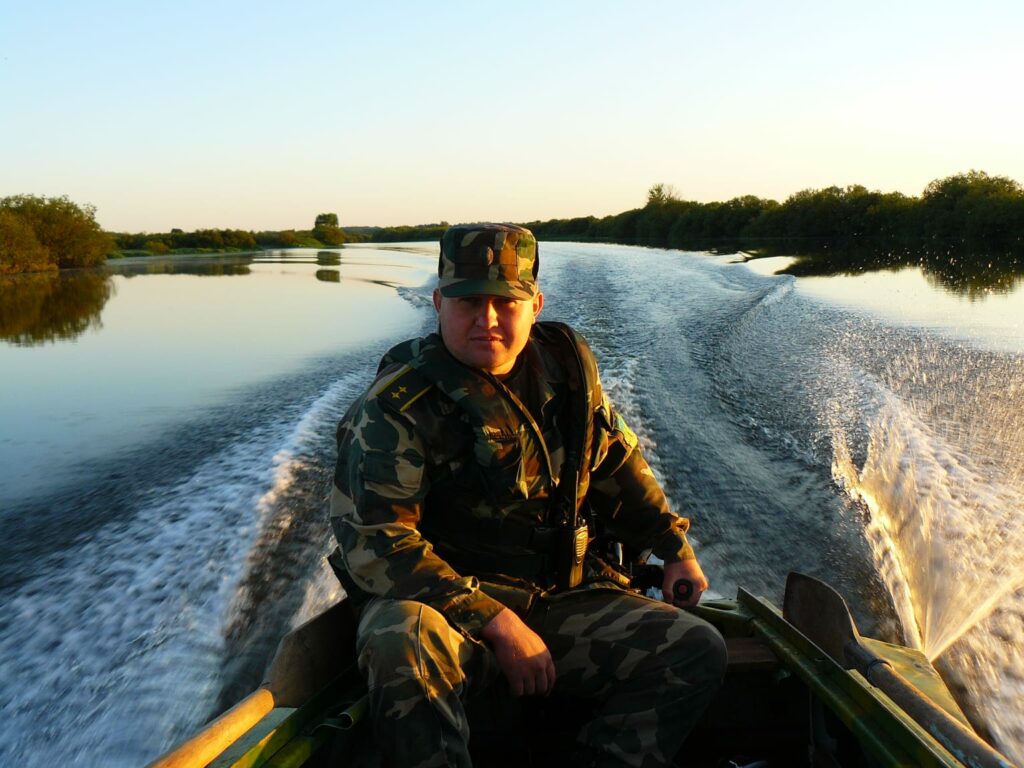 Learn more about the IUCN WCPA International Ranger Awards and why we recognise conservation heroes here or the IUCN Facebook page here.
Previous winners of the awards from 2021 and 2022 can be found here.