The International Ranger Federation membership base is made up of: 1) existing Ranger Associations, 2) Ranger Associations that are currently being formed, and 3) conservation organisations and individuals who are involved in conservation. We actively promote and support the formation of Ranger Associations around the world to ensure Rangers are more adequately supported and represented.
The International Ranger Federation (IRF) was founded on 31 July 1992 in Peak National Park in the UK. An agreement was signed between the Countryside Management Association (CMA), representing Rangers in England and Wales, the Scottish Countryside Rangers Association (SCRA) and the U.S. Association of National Park Rangers (ANPR).
The goals of the agreement were to provide a global forum for Rangers from around the world to share their successes and failures in protecting the world's natural heritage and to promote the exchange of information and technology from countries in which protected area management enjoys broad public and government support, to countries in which it is less supported.
65 Ranger associations from national, state and territorial entities have affiliated with the IRF, as well as several Rangers from around the world, who have Provisional membership status whilst they attempt to establish Ranger associations in their countries.
IRF Executive Committee
2016-19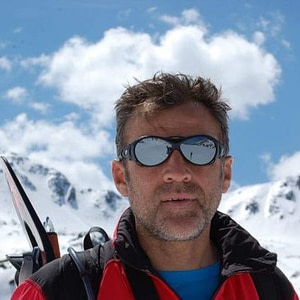 Florin Halastauan
Vice-President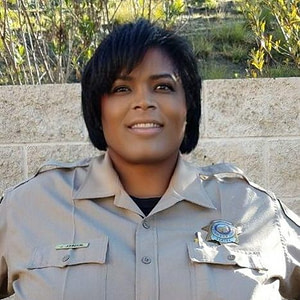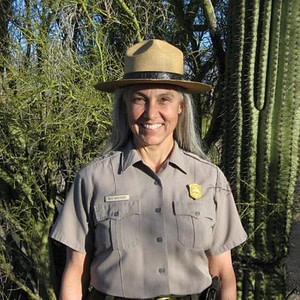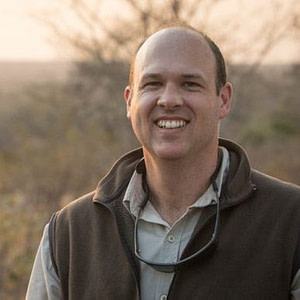 Chris Galliers
Africa Representative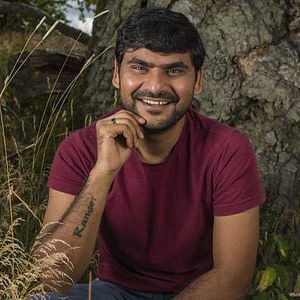 Rohit Singh
Asia Representative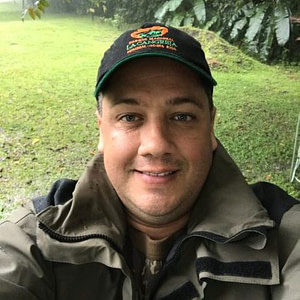 Leonel Delgado
Central America Representative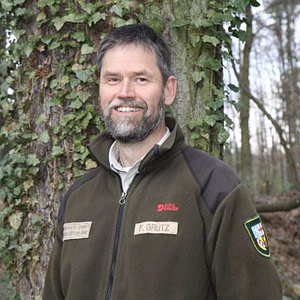 Frank Grütz
Europe Representative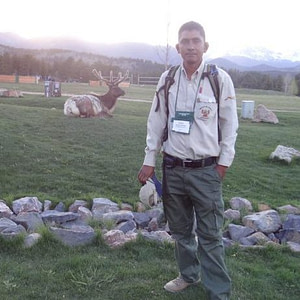 Werhner Atoche Montoya
South America Representative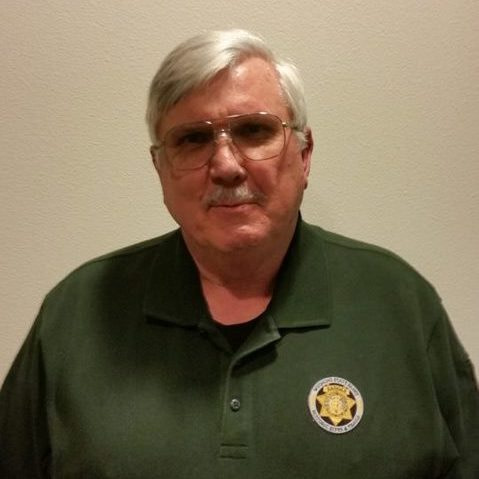 BILL WESTERFIELD
North America Representative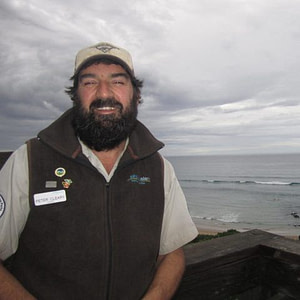 Peter Cleary
Oceania Representative
---
Sean Willmore is a former Australian Park Ranger (11 years) and Founder and Managing Director of The Thin Green Line Foundation (TTGLF), the IRF's official charity arm.
While undertaking his work Sean has travelled to and worked with Rangers in over 50 countries on 6 continents where he has been ambushed, held at gunpoint, charged by elephants and avoided militias.  His efforts to bring attention to the dangerous work undertaken by these dedicated individuals has won him international acclaim.
Using profits from the documentary The Thin Green Line, Sean started the charity, TTGLF which provides funding for equipment and training for Rangers worldwide as well as supports the families of those that have died in the line of duty. His continual inspiration is from the men and women, the Rangers worldwide, that he represents and who do this critical front-line work on a daily basis to protect the world's natural resources.
---
Florin started his career as a Ranger in 2002 in Retezat National Park in Romania and has been involved with the IRF since 2004. He was elected as the Europe Regional Representative in 2006 and then following on from that, the Vice President in 2016 at the World Ranger Congress in the Rocky Mountains National Park, Colorado, USA. He has been and is still very involved in the Romanian and European Ranger community, being part of organising several European Ranger seminars.
He is currently working as the Project Officer for the WWF Initiative, Life Bison Project, where European bison are being re-introduced into the Southern Carpathians to establish a free-roaming, viable population.
---
For the past 20 years, Jewel has worked as a Park Ranger for a Southern California local public agency in the Wildland-Urban Interface, that is dedicated to the preservation and management of local open space and parkland, watershed lands, trails and wildlife habitat. As a Generalist Ranger, she is a California Peace Officer and Wildland Firefighter.
Jewel was introduced to the work and dedication of her colleagues from all over the world at the 2006 IRF World Ranger Congress in Scotland. She has since attended the Congresses in Bolivia, Tanzania and the USA. Jewel is working with the IRF to bring recognition to the vital work and needs of Rangers worldwide.
Meg Weesner
Association of National Park Rangers
---
Meg retired in 2011, after working for US National Parks for 34 years. Her career included positions in resources management, interpretation and law enforcement.  She has been involved with IRF since the mid-1990s and has attended all eight World Ranger Congresses.  She has been active in the US Association of National Park Rangers (ANPR) since 1986, including serving two terms on the board.  She is currently serving as IRF Treasurer and has previously been North America Representative.
Meg lives in Tucson, Arizona in the southwestern US.
Chris Galliers
Game Rangers Association of Africa
---
Chris has been working in the conservation and environment field for most of his working career. His work has included game reserve management, large mammal game capture and translocation, lecturing game ranch management, eco-tourism, specific conservation project development and implementation, threatened species security and management, protected area management, environmental governance issues and training. Since joining the Game Rangers Association of Africa (GRAA), he has chaired the local South African branch since 2011. Currently he is in his second term as Chairman of GRAA and his second term as the IRF Africa Representative.
He sees the IRF as an important global community of practice where not only is it about ensuring that support gets to those on the front line of conservation, but also that Rangers can find support amongst their fellow community of Rangers. He sees the IRF growing in international stature, through an increase in the number of functional Ranger associations, in order to better support the efforts of Rangers globally and ensuring that the Ranger profession gets due recognition. He also sees the IRF playing an important function in bridging inter-generational gaps so that information flows to develop and equip the next generation of Rangers.
Rohit Singh
Ranger Federation of Asia
---
Rohit has been associated with the Ranger cause for the past 12 years. He has extensive experience working with and training Rangers throughout Asia. He played a pivotal role in establishing the Ranger Federation of Asia, a member of IRF that connects and supports Asian Rangers. He also works as a Wildlife Law Enforcement Specialist with the World Wide Fund for Nature (WWF). His work takes him to remote areas in close proximity with Rangers; this has given him a great insight into the challenges Rangers face in the field and a strong desire to raise the global profile of Rangers in Asia and around the world. The IRF, along with other conservation partners and associations, shall take the Ranger cause forward.
Leonel Delgado
Asociación Nacional de Guardaparques Siglo XXI
---
Leonel has been a Costa Rican Park Ranger for the last 12 years. He has worked in several National Parks including Cangreja, Manuel Antonio, Tapantí, Tortuguero and La Amistad International Park.
He currently works as a Ranger for the Ministry of Environment and Energy of the Government of Costa Rica in La Cangreja National Park. Here he runs the Control and Protection Program in the park, this program also supports the research work of mammals as well as the monitoring of birds in the area.
Frank Grütz
German Ranger Association
---
Frank started to work as a Ranger for the Ministry of Environment, in his home county in Germany, in 2005. He studied Physical Geography at university to get more involved in nature conservation, thereafter he worked for different companies as a Surveyor in the field of renaturation. For the last 20 years, Frank has been involved in the German Boy Scout Movement.
In 2008, he was elected Chairman of the German Ranger Association and served until he left this post in 2017. During this time Frank travelled around Germany and Europe for the cause of Rangers, he experienced the different duties and challenges Rangers face in their daily work. Being inspired by a meeting with Sean Willmore, Florin Halastauan and other Rangers in 2013, he started to work hard to unite the Rangers in Europe – to improve networking, to learn from and support each other in nature conservation and to speak with one voice for the cause of Rangers in Europe. Frank was instrumental in the creation of the European Ranger Federation which was established in May 2017.
Frank wants to support the IRF to raise the awareness, in public and politics, of the vital and important role Rangers play in nature conservation all over the world and to promote the high quality of work that Rangers do.
Bill Westerfield
Park Law Enforcement Association
---
Recently retired, Bill was the Chief Ranger for Wyoming State Parks for 19 years, with an additional 19 years of other law enforcement experience before that. He oversaw the operation of 11 state parks, 6 state historic sites, 1 state archaeological site and 1 museum with permanently assigned staff and 21 additional historic sites without permanent staff. Included in these duties were the operation, preservation and general law enforcement of these sites.
He has been involved with the U.S. Park Law Enforcement Association (PLEA) for several years, serving on the board of directors, one term as Vice President and now President.
He became involved with the IRF through the PLEA to join with other Rangers to assist and improve their ability to serve their visitors and protect the facilities, natural resources and visitors.
At the 2016 World Ranger Congress, he was elected as the North America Representative to the IRF. His vision for the IRF and Rangers is to continue to involve more Rangers in the efforts to protect the world's cultural and natural resources for future generations. In the future, he would like to involve the wildlife enforcement officers from North America into the IRF.
Werhner Atoche Montoya
Asociación de Guardaparques del Perú
---
Werhner has 14 years' experience in the protection of natural resources, biodiversity and environmental sustainability of protected areas. He's worked in three protected areas that make up the Northwest Biosphere Reserve, namely: Cerros de Amotape National Park, Tumbes National Reserve and Angolo Game Reserve, as well as in an ecologically important wetland (Ramsar Site) in Los Manglares de Tumbes National Sanctuary. His duties have included control and surveillance, flora and fauna monitoring, tourism, interpretation of nature, combat and mitigation of forest fires, environmental education, GPS management, conflict resolution, rescue and first aid. He has actively participated in the management processes of these areas with a focus on involving the local communities which he identifies as key to sustainability and the achievement of the conservation objectives of the protected areas. He has also been heavily involved in a joint project between Peru and Ecuador, the "Promotion and Sustainable Binational Development of the Peruvian-Ecuadorian Border Mangroves".
In 2013, he was chosen by the head of Cerros de Amotape National Park and his colleagues as the best employee of the park, he was awarded a prize and diploma by the National Service of Natural Protected Areas by the State (SERNANP).
Peter Cleary
Association of Rangers and Conservationists
---
Peter has been working as a Ranger at the Phillip Island Nature Park, Victoria, Australia for over 20 years. His duties include habitat preservation, pest plant and feral animal control, wildlife rehabilitation, wildfire management and park supervision focusing on interpretation and enforcement. He is also a trained tree climber, tree feller, first aider, penguin feeder and counter and koala catcher.
He joined the IRF in 2003 at the Wilsons Promontory Ranger Congress in Australia, to broaden his horizons with respect to park management. It gave him the opportunity to see greater effectiveness and efficiencies in other styles of protected area management across the world. The ensuing opportunities have been incredible and the friendships made, enduring.
He sees the IRF in the future as a great professional resource for new and existing members, as skills are shared to create greater conservation outcomes. Supporting Rangers in their role and ensuring their value is recognised by their agencies is paramount and is great for one's emotional health; he enjoys having this level of expertise to draw on within reach.