The International Ranger Federation membership base is made up of: 1) existing Ranger Associations, 2) Ranger Associations that are currently being formed, and 3) conservation organisations and individuals who are involved in conservation. We actively promote and support the formation of Ranger Associations around the world to ensure Rangers are more adequately supported and represented.
The International Ranger Federation (IRF) was founded on 31 July 1992 in Peak National Park in the UK. An agreement was signed between the Countryside Management Association (CMA), representing Rangers in England and Wales, the Scottish Countryside Rangers Association (SCRA) and the U.S. Association of National Park Rangers (ANPR).
The goals of the agreement were to provide a global forum for Rangers from around the world to share their successes and failures in protecting the world's natural heritage and to promote the exchange of information and technology from countries in which protected area management enjoys broad public and government support, to countries in which it is less supported.
65 Ranger associations from national, state and territorial entities have affiliated with the IRF, as well as several Rangers from around the world, who have Provisional membership status whilst they attempt to establish Ranger associations in their countries.
IRF Board of Directors
2019-2022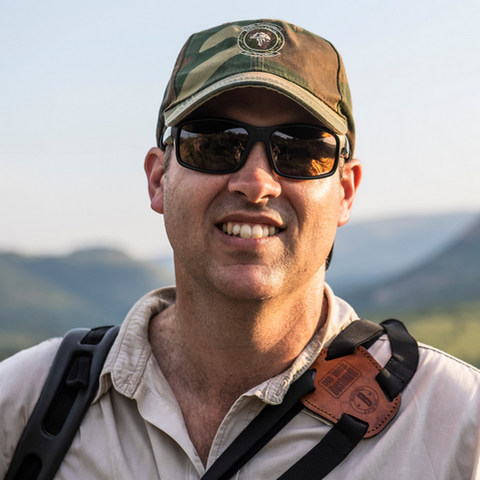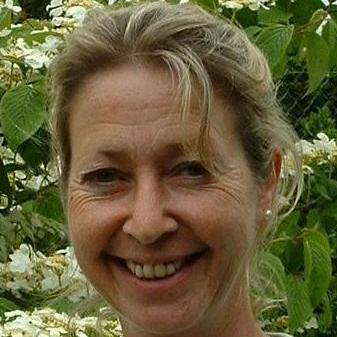 Linda Nunn
Vice-President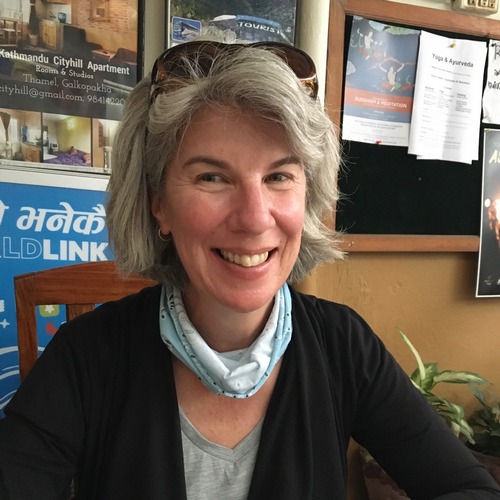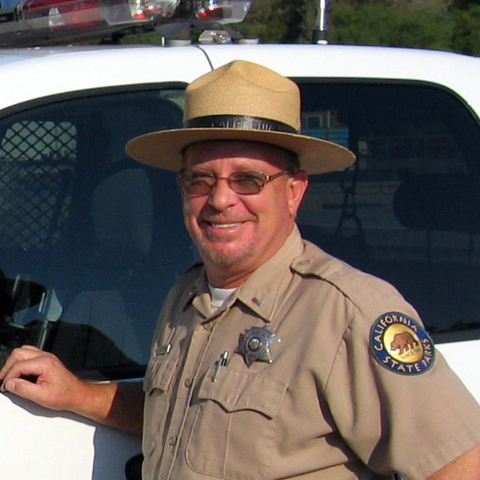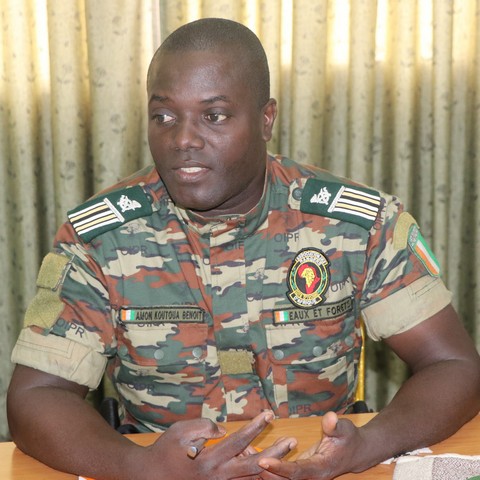 Amon Koutoua
Africa Representative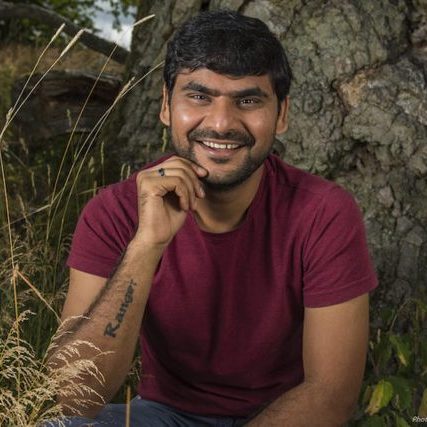 Rohit Singh
Asia Representative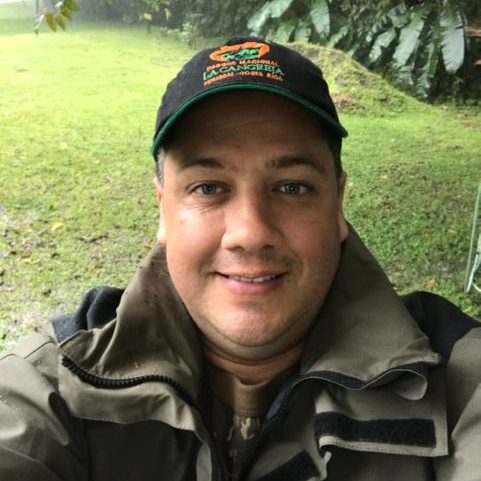 Leonel Delgado
Central America Representative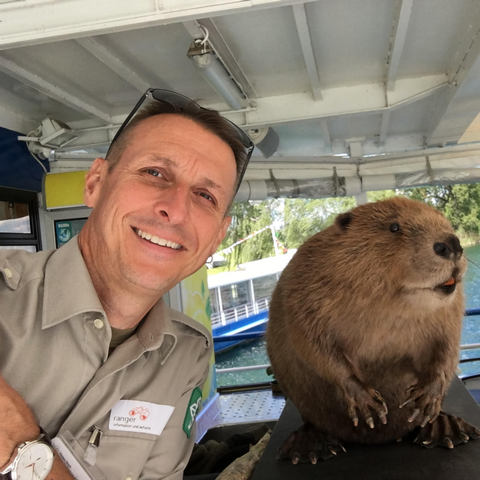 Urs Wegmann
Europe Representative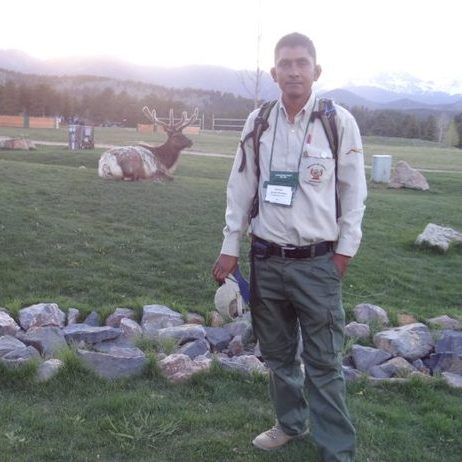 Werhner Atoche Montoya
South America Representative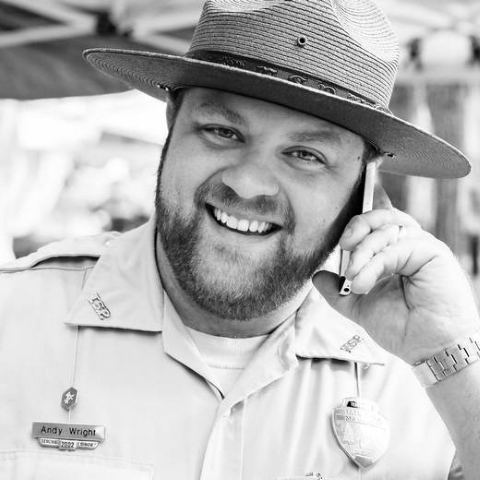 Andy Wright
North America Representative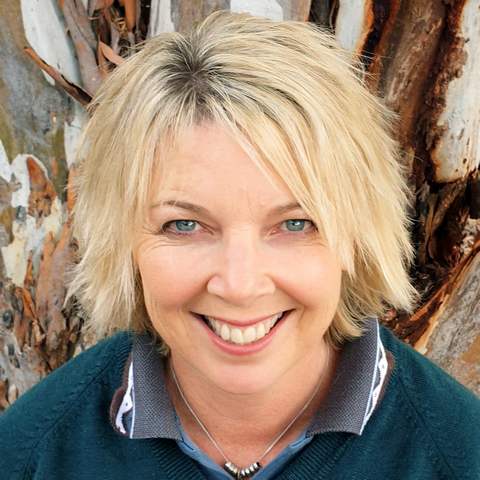 Jolene McLellan
Oceania Representative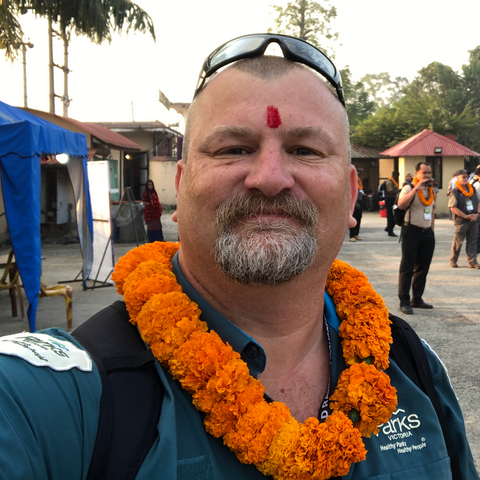 Andy Davies
Director & Corporate Secretary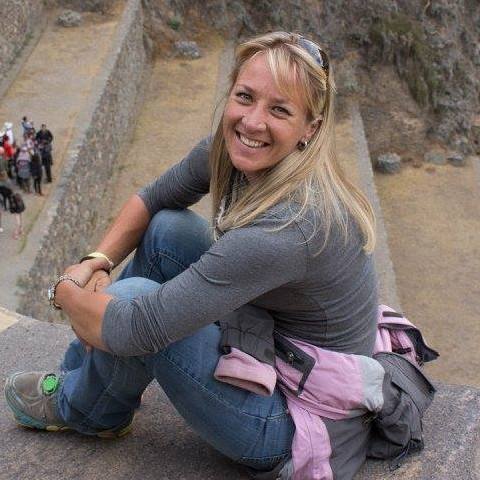 Carlien Esterhuizen
Executive Officer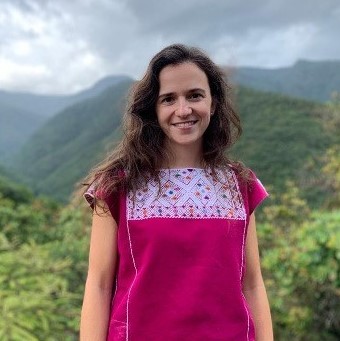 Mónica Álvarez Malvido
Federation Officer
---
I have been a ranger for nearly 40 years across different parts of the UK. I became Head Ranger in 1988 in the south of England and was then very pleased in 2000, to be offered the role of Director of Cranborne Chase Area of Outstanding Natural Beauty (AONB), also in southern England. The AONB is a nationally designated landscape and an IUCN Cat V Protected Area
It has been the most satisfying and enjoyable career I could ever imagine. I'm humbled to now have the chance to give something back to the profession by helping to raise the profile of rangers and their amazing, and often dangerous, work across the globe. I've been lucky enough to have had hands-on experience of practical estate and countryside management skills such as habitat management, Rights of Way/access work, visitor services, interpretation and environmental education in Protected Areas and beyond. I've been a member of the Countryside Management Association (CMA) for England, Wales and Northern Ireland since 1980, was Membership Secretary for several years, then Chairman since 2016. The CMA is launching an Accreditation Scheme for rangers and countryside management professionals in 2021 as there is no such scheme in the UK. It will give our members the professional recognition they so dearly deserve. 
Since visiting DR Congo in 2004 with Gordon Miller, I returned to set up a UK charity 'Gearing Up 4 Gorillas' (G4G), assisting and supporting rangers in that country. Gorillas, and all great apes, have always had a special place in my heart so I'm determined to continue helping rangers whose job it is to protect them. 
On the home front, my partner and I have kept sheep for many years, our beloved collie dogs have more run of the house than perhaps they should and I'm an avid, passionate England rugby union fan.
---
Andrew (Andy) has been volunteering and employed in protected area management in Australia for over 28 years, and is currently the District Manager South Gippsland with Parks Victoria. Andrew has an Associate Degree of Applied Science (Parks, Recreation and Heritage) as well as a number of other relevant qualifications. In his current role, Andy leads a team of over 100 in areas such as marine park management, visitor experience and commercial tourism, pest plant and animal control and fire management
For the past 18 years, Andy has been in management and leadership roles in Victoria, the Northern Territory and Queensland, at iconic and World Heritage National Parks such as Kakadu and Uluru-Kata Tjuta National Parks, the Great Barrier Reef Marine Park from Cairns, Wilsons Promontory National and Marine Parks in Victoria and the Savannah/Gulf Region around Katherine (NT). Andy has extensive experience in a wide range of strategic and operational protected area management programs such as Indigenous joint management, leadership and coaching, stakeholder engagement, tourism and revenue development, and marine park management.
Andy is currently the President of the Association of Rangers and Conservationists (Victoria) and has previously been the Chairperson of the Northern Territory Ranger Association. He has attended the 8th World Ranger Congress at Estes Park Colorado and more recently the 9th World Ranger Congress in Chitwan National Park Nepal, and has played an active role on the IRF Election Committee at both congresses. Andy is also a member of the IUCN World Commission on Protected Areas.
Andy has been committed to the promotion of rangers and protected area practitioners for many years, and strongly supports the professional development of rangers through the IRF and local Ranger Associations.
---
Hello from the wonderful state of Wyoming in the United States! I have spent the past two years as a Law Enforcement Field Ranger for the Bureau Of Land Management (BLM). I am the current incoming Treasurer to our BLM Law Enforcement Association, also the agency representative for the IRF. Prior to the BLM I have been a law enforcement park ranger for 18 years in the National Park Service (NPS). Both agencies fall under the Department of the Interior within the federal government. I have worn many hats in both agencies not limited to; search and rescue (SAR), emergency medical services, wild-land fire fighter, former operator on the NPS Intermountain Special Events Team (SET), Alaska Regional SET, and Yellowstone/Grand Teton National Parks Special Response Team (SRT).
I am very passionate about protecting our beautiful, precious, fragile and diverse lands, wildlife, and ecosystems across the country. I am very proud to be a small part of this magnificent organization and will do my very best. Thank you all for this opportunity.
Mike Lynch
California State Park Rangers Association
---
Mike Lynch is a former President of the California State Park Rangers Association (CSPRA). He worked at California State Parks from 1972 to 2015 as a state park ranger, supervisor, and superintendent. Mike served two years as the statewide co-chair of the California State Parks 150th Anniversary, celebrated in 2014. Earlier, Mike was the founder and first president (1979- 1987) of the first state park ranger union group. He has also served in a variety of positions in the International Police Association (the largest police organization in the world), including United States IPA National President from 1999-2006. Mike has been the CSPRA Representative to the International Ranger Federation since 1984. He has authored or coauthored 10 books, including two books on the history of California State Park Rangers.  Currently Mike serves as a publicly elected member on the Board of the Auburn Area Recreation and Park District and on the Placer County Historical Advisory Board.  
Chris Galliers
Game Rangers Association of Africa
---
After achieving a degree in the Natural Sciences, Chris has been working in conservation for 15 years. Experiences have included reserve and wildlife management, involved in large mammal translocation, lecturing game ranch management, eco-tourism, conservation project management, developing wildlife economies (particularly within community landscapes) and working on environmental governance issues and environmental education.
Chris has been deeply involved in the prevention of rhino poaching since 2010 and is currently the coordinator of Project Rhino. He is a member of the Game Rangers Association of Africa and was Chairman of the GRAA (www.gameranger.org) serving two terms from 2012-2018. He was elected as the Africa Representative for the International Ranger Federation (IRF), in 2012 and has served on the executive since then. He is also recently become a director of the Thin Green Line Foundation (based in Australia), which is the Not-for-Profit fundraising arm of the International Ranger Federation. Currently he works for Conservation Outcomes (www.conservation-outcomes.org) which is a non-profit organisation created to provide support to land that is being developed and managed for biodiversity conservation outside of traditional state protected areas.
Rohit Singh
Ranger Federation of Asia
---
Rohit has been associated with the Ranger cause for the past 12 years. He has extensive experience working with and training Rangers throughout Asia. He played a pivotal role in establishing the Ranger Federation of Asia, a member of IRF that connects and supports Asian Rangers. He also works as a Wildlife Law Enforcement Specialist with the World Wide Fund for Nature (WWF). His work takes him to remote areas in close proximity with Rangers; this has given him a great insight into the challenges Rangers face in the field and a strong desire to raise the global profile of Rangers in Asia and around the world. The IRF, along with other conservation partners and associations, shall take the Ranger cause forward.
Leonel Delgado
Asociación Nacional de Guardaparques Siglo XXI
---
Leonel has been a Costa Rican Park Ranger for the last 12 years. He has worked in several National Parks including Cangreja, Manuel Antonio, Tapantí, Tortuguero and La Amistad International Park.
He currently works as a Ranger for the Ministry of Environment and Energy of the Government of Costa Rica in La Cangreja National Park. Here he runs the Control and Protection Program in the park, this program also supports the research work of mammals as well as the monitoring of birds in the area.
Amon Koutoua
Game Rangers Association of Africa
---
Koutoua Benoit Amon, Engineer of Water and Forests and Graduate of Higher Studies Specialized in Environment and Water Quality, currently works within the Unit of Control and Planning of the Ivorian Office of Parks and Reserves (www.oipr.ci). Since 1999, he has worked in the domain of conservation particularly in the Protected areas of Côte d'Ivoire. He has 20 years of experience in training rangers and anti-poaching as well as in the management of protected areas, project monitoring and evaluation, education and environmental monitoring.
KB AMON is a founding member, President of the Côte d'Ivoire Chapter of the Game Rangers Association of Africa (www.gameranger.org) and a West Africa Representative of the same organization. Member of the Executive Committee of GRAA, he is supported, at the 2019 World Ranger Congress, held at Chitwan 2019 in Nepal, by the Pan-African organization of rangers and the other associations members of the International Ranger Federation, to assume the functions of IRF Africa Representative for the 3 coming years.
Werhner Atoche Montoya
Asociación de Guardaparques del Perú
---
Werhner has 14 years' experience in the protection of natural resources, biodiversity and environmental sustainability of protected areas. He's worked in three protected areas that make up the Northwest Biosphere Reserve, namely: Cerros de Amotape National Park, Tumbes National Reserve and Angolo Game Reserve, as well as in an ecologically important wetland (Ramsar Site) in Los Manglares de Tumbes National Sanctuary. His duties have included control and surveillance, flora and fauna monitoring, tourism, interpretation of nature, combat and mitigation of forest fires, environmental education, GPS management, conflict resolution, rescue and first aid. He has actively participated in the management processes of these areas with a focus on involving the local communities which he identifies as key to sustainability and the achievement of the conservation objectives of the protected areas. He has also been heavily involved in a joint project between Peru and Ecuador, the "Promotion and Sustainable Binational Development of the Peruvian-Ecuadorian Border Mangroves".
In 2013, he was chosen by the head of Cerros de Amotape National Park and his colleagues as the best employee of the park, he was awarded a prize and diploma by the National Service of Natural Protected Areas by the State (SERNANP).
Jolene McLellan
Queensland Ranger Association
---
From an early age, I was keen to do something worthwhile with my life, with a strong desire to protect nature. For the last 23 years I have worked as a ranger with Queensland National Parks and Wildlife Service (QPWS), the last two years as Chair of the Queensland Ranger Association (QRA) and was recently voted in as the Oceania representative for the International Ranger Federation.
I have helped develop ranger associations throughout the Oceania region uniting those working on the ground undertaking community-based conservation. I have developed strategic plans and facilitated the sharing of knowledge and skills between Oceania rangers through the 'Rangers Training Rangers' program. 
Urs Wegmann
---
Urs
has worked his entire career in the field of conflicts between man and nature. Originally he worked as a forester, but then became a journalist on his second education. In 2007 he participated in the first Ranger course in Switzerland. He was co-founder of the Swiss Rangers Association and its president for several years.
He has worked as Chief Ranger in the Zurich region of Switzerland for over ten years, where he and his team look after several protected areas. He is also a specialist for beavers and responsible for their management in the Canton of Zurich. He is also a member of the Swiss Rangers Training Committee and teaches interpretation and law enforcement in the Ranger course.
Andy Wright
---
Andy Wright is currently the Park Manager of Pickwick Landing State Park.  He has also served Tennessee State Parks as an Assistant Park Manager, Park Ranger, Seasonal Interpretive Ranger, and Volunteer over the last 20 years at Fall Creek Falls and Cumberland Mountain State Parks, as well as the Cumberland Trail.  His professional career began as the Program Coordinator for the Cumberland Trail Conference, a Non-Governmental Organization supporting the construction of the 300 mile State Scenic Trail.  He has previously served the Tennessee Park Rangers Association as Chairman, Vice-Chairman, Statewide Representative, and East Tennessee Representative.  Additionally, he is an active member of the scholarship committee, serves as an ad hoc historian and archivist for the Association, and has advised three subsequent chairman after his term in office.  He has Bachelor's and Master's Degrees in Natural Resource Management from the University of Tennessee at Martin and is a graduate of the State Park Leadership School at Wheeling, West Virginia.
Carlien Esterhuizen
Project Rhino
South Africa

---
Carlien Esterhuizen is a passionate conservationist with 18 years' of ecology and wildlife conservation management and hospitality experience. She has also been in charge of managing unique logistical complexities within remote Big 5 game reserves in South Africa. She is a qualified field ecologist, with a masters degree in nature conservation as well as a degree in small business management. She is a qualified field and trails guide.  She currently resides on a small holding in Winterskloof in the heart of the Natal Midlands, where she has been working for Project Rhino, a conservation NGO that dedicates its time and energy to stopping wildlife crime in the province of KwaZulu Natal, South Africa.
Mónica Álvarez Malvido
---
Mónica has over 8 years of working experience in leading biodiversity conservation initiatives in Latin America, including: The Sustainable Rural Life program of the Mexican Fund for the Conservation of Nature and the Latin American Alliance to Strengthen Protected Areas (ALFA 2020) led by Pronatura. Most recently she worked at the National Commission for Protected Areas in Mexico as Interinstitutional Affairs Coordinator and Focal Point for RedParques.
She has a Bachelors´ Degree in International Relations at the Universidad Iberoamericana and a Master's Degree in Environmental Management from the University of Queensland sponsored by the Australian Agency for International Development (AusAID). She holds a Diploma on Mechanisms for managing controversies in protected areas by CATIE and is a current active member of the WCPA.
Mónica is a passionate outdoor explorer fully committed to supporting rangers and people who dedicate their lives to protect our planet.
Lucy Gibson

New South Wales National Parks and Wildlife Service

Australia
---
Ihave been working as a Ranger with the New South Wales (NSW) National Parks and Wildlife Service in Australia for over 25 years now. I live on the NSW Far South Coast with my husband, who is a recently retired Ranger.
One of the great things about this job is its diversity; I am always learning something new, every single day. I have training and experience in the fields of fire management, pest species control, visitor management, community and stakeholder engagement and marine wildlife management. I feel so honoured to be doing this work. I think it's one of the most important professions in the world today, especially given the ongoing pressures placed on our natural and cultural heritage across the globe.
I am also an active member with the Protected Area Workers Association (PAWA) and thoroughly enjoy the engagement and networking opportunities with other protected area organisations.
The other really important aspect of working in the protected area industry is the joy of working with such a great bunch of like-minded people who are just as passionate about the work as I am. The connections I have made while working in this industry are truly priceless.