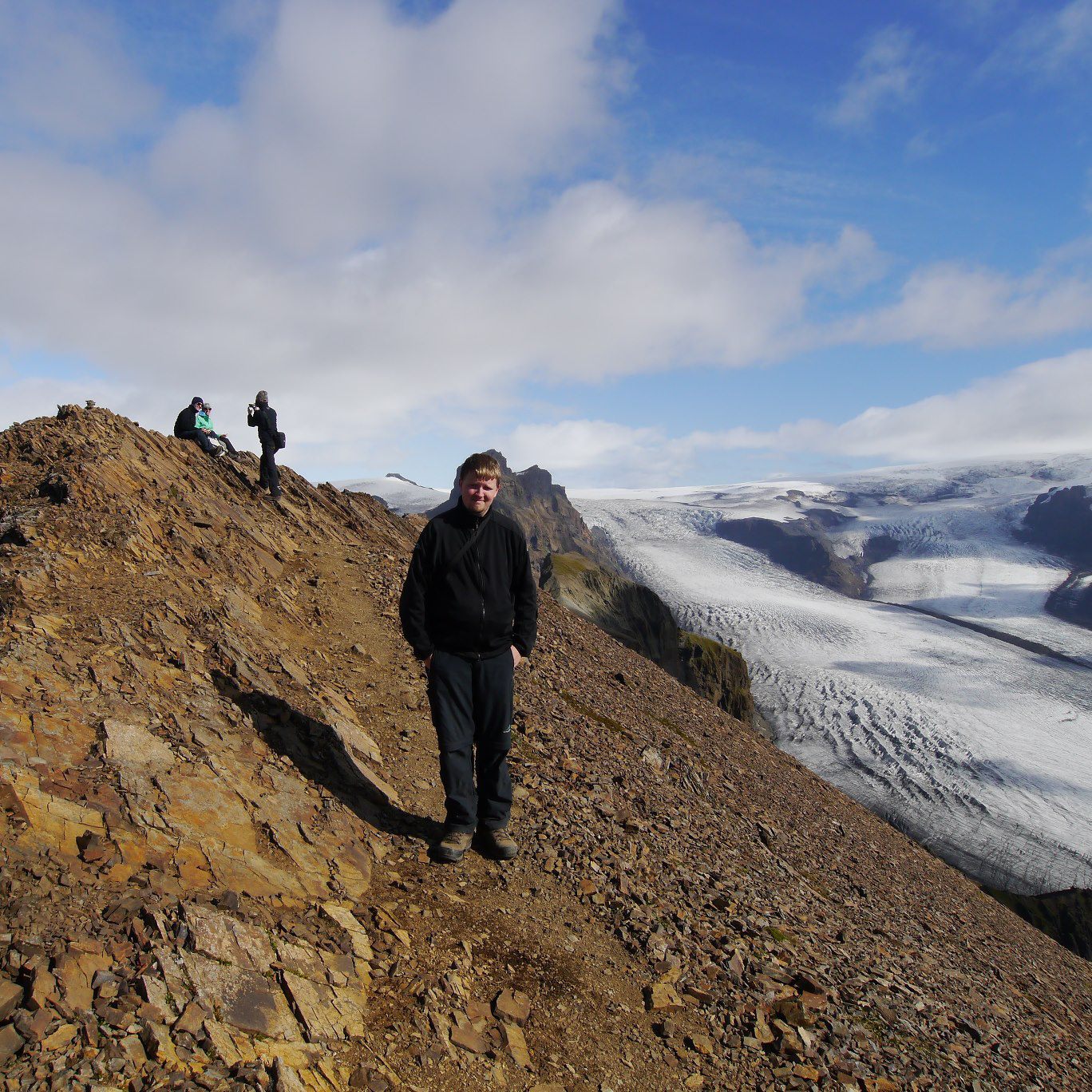 Sigurður Óskar Jónsson
Vatnajökull National Park
Iceland
What are your main duties?
Icelandic park rangers do pretty much everything that needs to be done. My work has been very different at times, depending on time of year and the area I'm working in as a ranger. When I was working in Skaftafell (In southern Vatnajökull National Park) a lot of my time went into supervising and servicing the campsite. Technically speaking it's not really ranger duty but one gets to meet the visitors, which is important.
In the winter my time was usually spent on working in sales and information. During winter, you're also an important safety feature since travelling around Iceland in winter can be dangerous and people aren't usually prepared for it. That's something that winter rangers are very important for; to protect visitors from the nature. But most of the time I'm giving out information about how long it takes you to walk to Svartifoss waterfall (if it is accessible) and how long it takes to drive to lake Jökulsárlón (if it isn't crazy weather on the way there).
Working in the Eldgjá and Langisjór districts of the park is different. Giving information is of course a big part of it the days spent in the Eldgjá area but other days go into surveillance. We drive a lot around the area, for example we try to go everyday to Langisjór lake which takes about an hour one way from our cabin.
What do you like most about your job?
I think of funny questions that I have received in Skaftafell. Last winter two people, on separate occasions, asked be if this was the INTERnational park. I thought it was funny since almost everybody that comes to Skaftafell during the winter are foreign guests, excluding guides and bus drivers. I also like when people show a real interest in the area and have sought out a lot of information beforehand.
What do you dislike about it?
The worst thing must be witnessing almost daily the disrespect that some people show to national parks and the natural environment. Some people litter and others drive off road.  Toilet paper is something that we pick up here and there and the list goes on.
What is your favourite mountain?
Without showing less regard to others, Ketillaugarfjall in Hornafjörður, SE Iceland.
Who is the most famous person you've met as a park ranger?
I've encountered an occasional American "celebrity" in Skaftafell. Once a woman came into the information centre there, barefoot and in a dirty and torn wedding dress. Like that wasn't weird enough she asked if we could lend her a hammer and some nails to repair a coffin. It turned out that the Icelandic metal band Sólstafir were recording a music video for their song Fjara.
What does it mean to you to be a park ranger in Iceland?
I once read an interview with an American park ranger who was retiring. He said that being a park ranger revolved around protecting the nature from the man and protecting the man from the nature, and sometimes even protecting the man from other men. Icelandic rangers usually don't have to protect people from other people, but I still think this is a good definition.