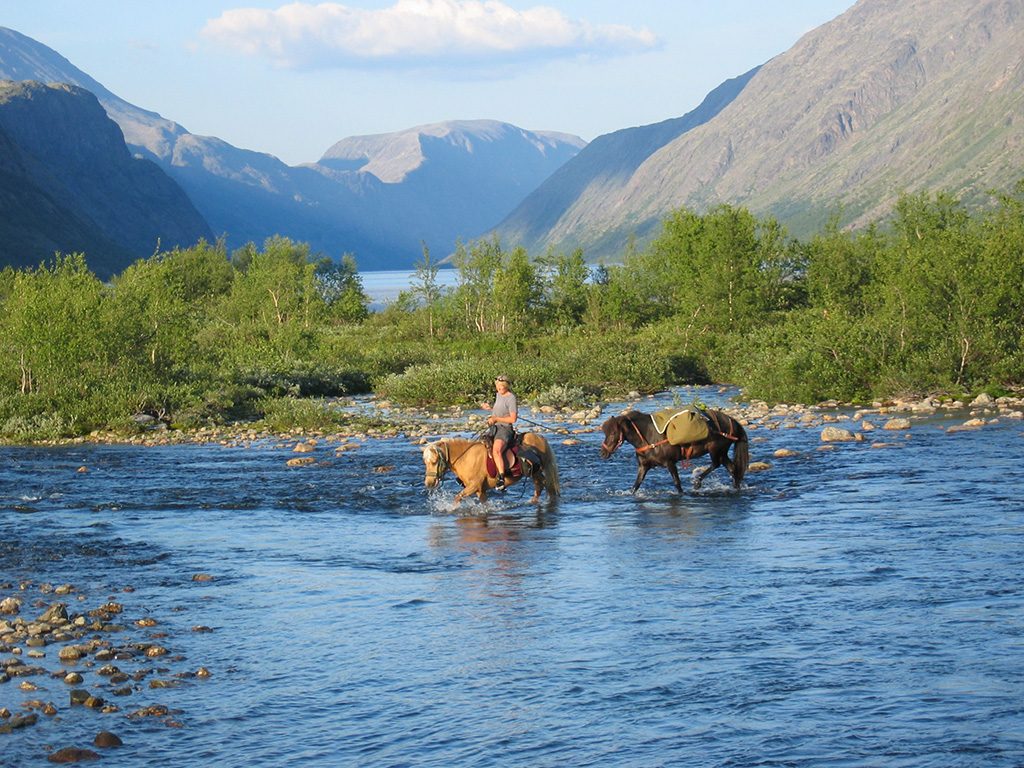 Rigmor Solem

Jotunheimen National Park
Norway
Where do you work?
I work in Jotunheimen National Park in Norway. The name of the park is inspired by the wild landscape and Norse mythology. Jotunheimen has 200 glaciers and the highest mountains and waterfalls in northern Europe. The National Park has one of the most popular areas in the country for hiking and mountain climbing.
What are your main duties?
My main duties  as chief ranger is to administrate the field work and ranger work in the park (including budgeting).
What is your background?
I have worked as a ranger since 1986 and as a chief ranger since 2000. My studies from University are diverse; Bachelor in nature management and outdoor recreation management. Master in cultural science.
How long have you been in the job?
Started as a seasonal ranger at Hardangervidda NP in 1984, and then as full time ranger in Jotunheimen NP in 1986.
What is your favourite part of the job?
Its hard to say what is my favorite part of the job because I like most part very much. But one of my favorite is to monitor out in the field in the late wintertime when the days are long and sunny, the snow conditions are excellent and migrating birds starts to return back from the south and wildlife who stays here the whole year have survived the winter and get their newborn. An other favorite is to meet different people from around the world who are interested in our park, flora, fauna and cultural history.
What is your craziest/most dangerous/funniest story from work?
Perhaps my most dangerous story must be when one local guy tried to drive me and my horse down with his ATV when I came down from the mountains after some days out in the field. He had to pay a big fine. There has been many funny and crazy stories, but ones I met a guy from New York with a self-made sort of a micro helicopter on his back and outfit like the first ramblers from 1850.
What is your most memorable moment?
Once I had to kill a young reindeer calf with my knife (we bring guns only when we make law enforcement tasks during hunting season). The calf was badly hurt and sick. I still remember its eyes. An other time I happen to be surrounded by 10 000 reindeers in the early summertime on Hardangervidda NP. I was sitting close to a big stone out on a big plane. The animals came grazing slowly towards me, and after a while I was surrounded by the big herd. One calf came close to me and looked me into the eyes for a while. Its fur had started to change into summer fur around its eyes. It looked like the calf had glasses on. Very funny!
Why is your job important to you?
I feel the job is important to me every time people says that they enjoy/likes/appreciates things we do. Especially when young people and children says so!