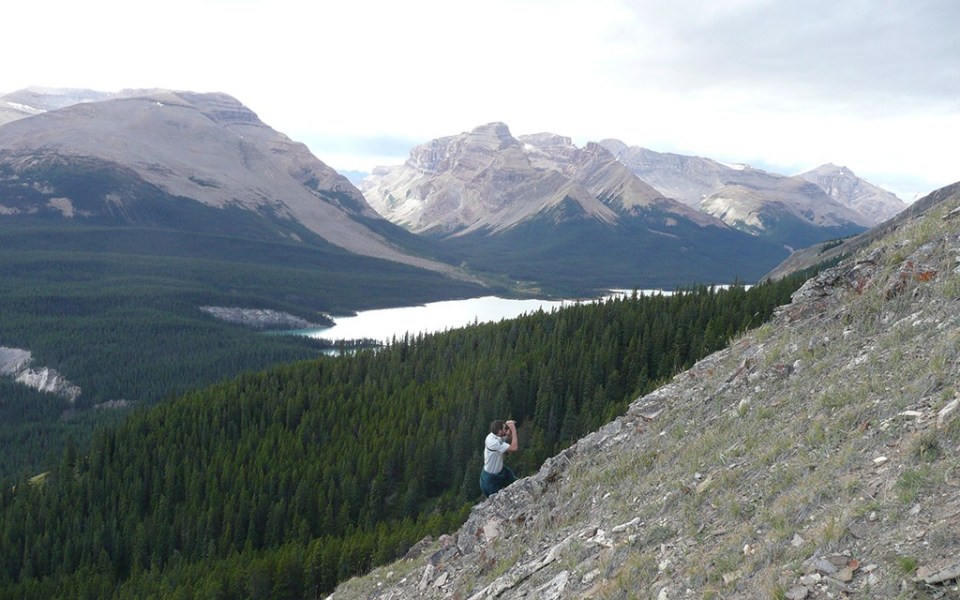 Lucas Habib

Jasper National Park
Canada
What are your main duties?
I work primarily in law enforcement. Mostly, I enforce the Canada National Parks Act, but we also deal with other issues such as species at risk and public peace.
What is your background?  Education and work experience?
I did a B.Sc. in Wildlife Biology and a M.Sc. in ecology, looking at how chronic noise from the oil and gas industry affects boreal forest birds.
How long have you been in the job?
6 years, all in Jasper. For the first three, I worked in a more general role that involved human-wildlife conflict and search and rescue, but for the last three I've specialized in law enforcement.
What is your favourite part of the job?
Horse patrols in the backcountry during hunting season, to make sure nobody is crossing the boundary and poaching animals from the park. Being in areas I've never been before for up to two weeks at a time, and really getting into a rhythm with the horses and the landscape.
What is your craziest/most dangerous/funniest story from work?
I was sent a link to a video posted on Facebook of four people feeding bagels to a bear out of a car window. There was a distinct tree in the background. Using just that image, and a little bit of information on the person who posted the video, we were able to figure out who the people in the video were and where the offence had taken place. My partner and I drove to Edmonton, a large city about 4 hours away from our park, where we executed two search warrants, seized computers and cameras, and ended up arresting one individual on a downtown street in 'the bad part of town' in the middle of the night. As we were executing the arrest, I kept thinking "I'm supposed to be surrounded by mountains and trees, not skyscrapers!" We ended up with a successful charge for feeding wildlife.
What is your most memorable moment?
In my first season, we had a senior, diabetic woman who had grown up in Jasper go missing on a backcountry trail. By the time we got called, she had already been missing for 24 hours. I was lucky enough to be able to help out with communications and planning in our incident command post – it was a really exciting experience for me to be in the nerve centre, helping to plan the next move. We called in helicopters with infrared search capabilities, as well as dozens of staff and volunteers as we prepared for a full ground search at dawn the next morning. Fortunately, she was found by a search dog after having spent nearly two full days huddled under bushes, sucking on candy to keep her blood sugar up.
Why is your job important to you?
Protected areas are the last refuge of relatively-untouched wilderness. They are critical for our sense of self, our national identity, the wildlife within, and scientific conditions that can't be replicated elsewhere.