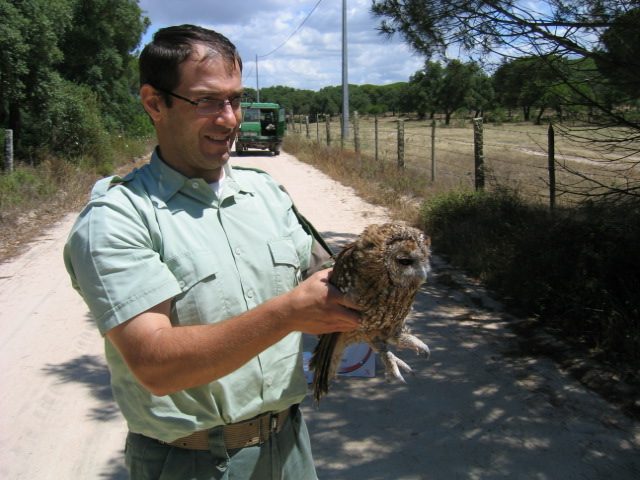 João Correia
Vigilante da Natureza, Natural Reserve of the Tagus Estuary
Portugal
What are your main duties?
Monitoring the application of legal norms relating to the implementation of the Protected Area and its Land Use Plan, and monitoring of species, especially water birds.
What is your background?
I am 12th year of schooling in the area of Administration and Accounting (which is the last year before entering the University), and my work experience is related to services, ranging from banking to stock management.
How long have you been in the job?
Job as Vigilante da Natureza since 1998, ie, I have about 14 years working in this profession.
What is your favourite part of the job?
My favorite part is the monitoring of species.
What is your craziest/most dangerous/funniest story from work?
The most dangerous stories are related to surveillance of illegal fishing and poaching, there were situations where I had to escape and call the police, to protect my physical integrity.  I and my colleague followed, with binoculars, a group of about six men and women engaged in the illegal harvesting of shellfish. During the surveillance it was observed where they had hidden the product of their activity. When we headed out to meet them, they denied any illegal activity and so we headed to where they had hidden the evidence, at that moment they surrounded our car and tried to attack us with punches and throwing stones. Given that the situation was uncontrolled we retreat and request the support the police and before they arrive on the scene, the group escaped.
What is your most memorable moment?
I have no memorable moment, but every day I try to make a difference.
Why is your job important to you?
My work is not a job / employment is a way of living, a passion!